Glen Mills, PA's Stormwater Drainage Repair and Installation Solutions
MOR Construction provides customized stormwater management solutions for municipalities, property owners, and engineers. We provide the best stormwater solutions to help you manage runoff and protect our waterways. Our flexible designs meet the goals of your project, from detention and infiltration equipment to handling water flow. We also provide preventative maintenance to keep your facility operating as designed and mitigate the harmful effects of erosion and flooding.
Comprehensive Stormwater Solutions
---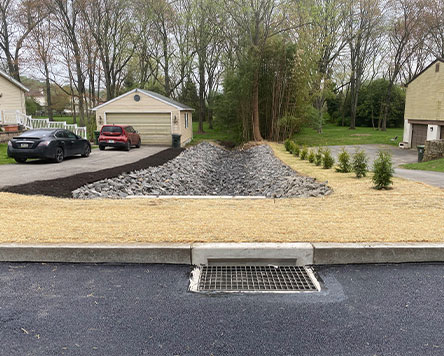 At MOR Construction, we believe that stormwater management methods should form a comprehensive solution. From maintenance to inspection, repair to rehabilitation, and new installation we provide every resource you need to ensure the optimal performance of your stormwater system. Our team is committed to providing the best stormwater solutions for your needs. Contact us today to learn more about our services and how we can help you protect your property.