Quick and Efficient Snow & Ice Solutions in The Tri-State Area
Winter snow and ice can be a hassle for any commercial property. When winter weather hits, make sure your property is prepared with advanced snow and ice solutions from MOR Construction. We provide reliable and efficient snow and ice safety services that take the hassle out of winter. With advanced operating equipment and a team of experienced professionals, MOR Construction delivers the expertise you need to keep your property safe in the winter. Our snow and ice solutions include everything from sidewalk clearing to snow plowing and pushing services. We make sure your property is ready for the winter season.
Clean Up Your Snow and Ice Woes
---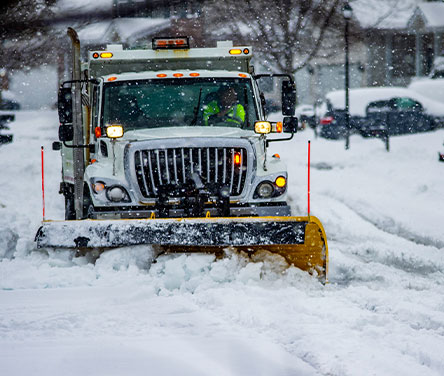 MOR Construction is your one-stop shop for all your snow and ice solutions needs. Our snow-melting services ensure your property remains safe and hazard-free, even during the coldest winter days. We specialize in providing commercial property snow maintenance services, including snow plowing, salting, and melting. Our team is dedicated to providing top-notch snow and ice solutions that meet the highest safety and reliability standards.