Solutions for Sanitary Repair and Installation in The Tri-State Area
Welcome to MOR Construction, where we build the highest quality underground utility systems that'll last for decades. Our sewer repair and installation services are second to none, and we're proud to be your go-to company for any kind of underground utility work. From new construction to repair and renovation, we have everything you need! We bring our quality commitment to every project we take on! We know how important it is to have complete peace of mind when it comes to your sewer infrastructure. With that, we are passionate about working with you through the beginning stages of design and engineering, down to the installation and maintenance of every project. We're committed to providing only the best service possible, so you can rest easy knowing your sewer system is durable and in good hands.
Get Sewer Line Repairs Done Quickly and Efficiently
---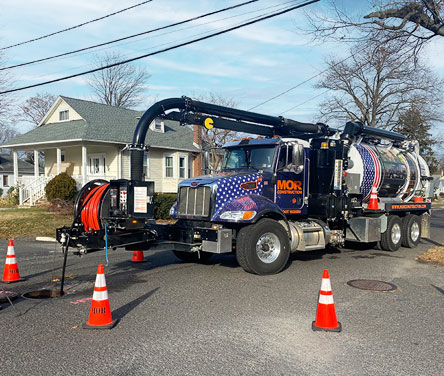 MOR Construction has been providing sewer line repairs and maintenance services for over 20 years! From local cities, boroughs and townships, we have done it all! We have the experience and state-of-the-art equipment to do the job quickly and efficiently.
We adhere to all city ordinances, codes, and standards—so you can rest assured that your project will be completed with precision and care. You can count on us to ensure your sewer repair project goes smoothly!