Discover Durable Concrete Construction Benefits in Pennsylvania
At MOR Construction, we specialize in concrete construction solutions designed to precisely meet your project's needs and exceed your expectations. We have the expertise and experience to handle designs of all scopes and sizes, from small streetscapes to large-scale construction projects. We take pride in installing the finest quality concrete available, making it the ideal choice for various projects, including commercial driveways and backyard patios.
Reliable Concrete Construction for Every Project
---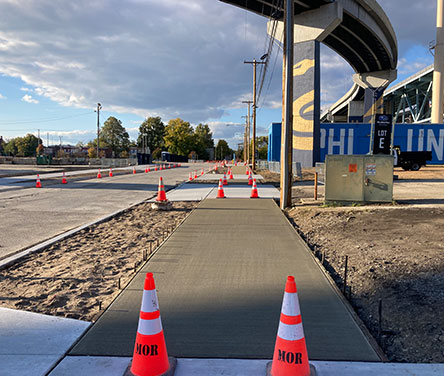 MOR Construction's team is made up of experienced concrete professionals who can help determine exactly what type of concrete will meet your needs for any project! Whether for business, residential or municipal use, we will get in there when you need it most! We take pride in our commitment to quality and customer satisfaction, so if you have any questions about our concrete services, contact us today!