Avoid Pipe Issues w/ Expert CCTV Pipe Inspections in Pennsylvania
At MOR Construction, we use state-of-the-art robotic video cameras and the most advanced CCTV trucks available in the industry to provide comprehensive pipe inspection services. Our experienced team of professionals is dedicated to helping you identify, diagnose and prevent potential issues with your sewer lines. We can map out every inch of your pipes by capturing intricate images and pinpointing potential problems. No matter the size of the job, MOR Construction is here to help.
Get the Most Accurate Diagnostics For Your Pipes
---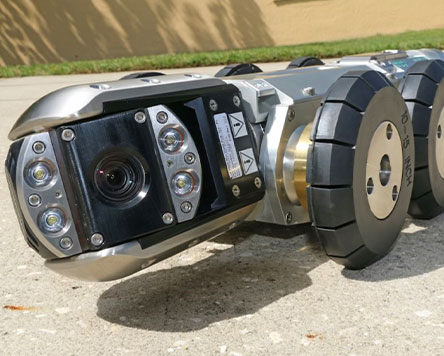 We use CCTV pipe inspection services to detect blockages, deterioration, and collapse risks in sewer lines. By performing a thorough inspection, we can identify root and sediment buildup, assess the condition of mainline and lateral pipelines, and give you the information you need to keep your pipes in top condition. With MOR Construction, you can ensure your pipe's safety and plan for the future. Don't wait until it's too late—thoroughly inspect your pipes today!